JOC Web Promote - Announce your web pages in hundreds of search engines"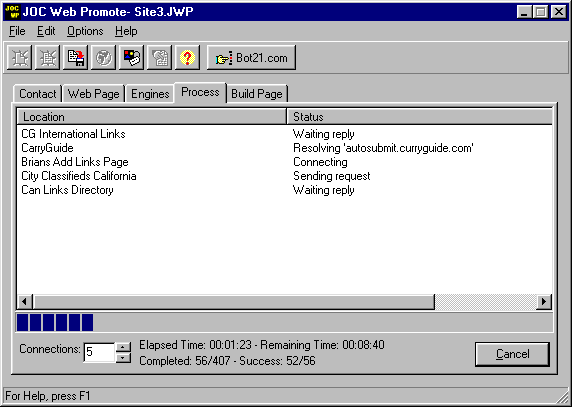 Key Features
Get trafic instantanely!
Unlimited uses for all your web pages.
Unlimited updates of the database.
FAST! Can handle up to 16 concurrent connections!
Easy use. Simply fill a form with all information of the web page to announce. Save it in a project file. Select the search engines where to announce. Click a button and the program will do the rest for you.
Can promote a project in diferents sessions, so that the engines already completed in a previous session are not posted in a next session if not required.
Includes web page builder for achiving better position in certain search engines.
Compact and easy to use.
Save time and money.
Links